Transform Spaces,
Shape Futures
We believe desks and chairs can be invitations for collaboration and creativity. When everything's designed to work well together, everyone can work well together. And that the right environment can transform much more than a classroom or commons, or cafeteria.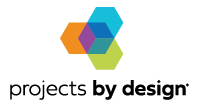 Contact a Representative
Expert Design & End-to-End Learning Environment Project Management
From interior design through project installation, our exclusive Projects By Design® service provides a consultative approach to learning environments. Our unique 6 Essential Design Elements® will guide you at every step to create engaging and effective learning environments.
Our local teams will help you plan and implement your learning spaces. They know you and your district and will meet face-to-face to understand what's needed to create spaces to help your students achieve.
Get started today!